Home
The Corin Chronicles
The war among the gods rippled out to the most remote corners of the galaxy, challenging warriors and mothers, kings and men.
Every choice has a consequence, and Marvin Amazon's The Corin Chronicles are full of dramatic consequences that were set in motion when time first began. From a cursed planet that's stopped turning to a recognizable modern Earth, you'll find grand battles and personal quests, intrigues and romance, betrayals and beasts.
Who are the heroes and who are the villains? That's for you to decide.
This sweeping new series of novels offers a complex universe that dares to redefine good and evil, pushing the boundaries of all common preconceptions.
Learn More | Meet the Characters | Read Excerpts | Buy the Book
The Children Who Time Lost
In a dystopian world where humans are almost totally incapable of procreation, one woman's story keeps hope alive.  
The year is 2043, and humans have been unable to reproduce for almost thirty years. When American Rachel Harris wins a lottery and travels to the future to adopt a child, she has no idea what deadly secrets her new son brings back with him.
The Children Who Time Lost poses the very important question of what we are willing to do to have a family, and how far we would go to protect them, even when faced with impossible choices.
Learn more | Buy the Book | Reviews | Watch the Trailer
About the Author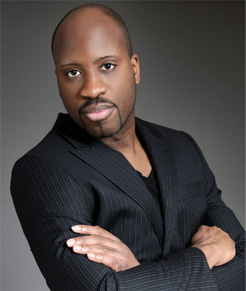 Marvin Amazon is a widely-published, Nigerian-born author who currently lives and writes in Essex, England. He credits the library across the street from his childhood home in Battersea, southwest London, with opening his eyes to the engrossing worlds of speculative and crime fiction. Amazon is the author of the fantasy series The Corin Chronicles, the science fiction adventure The Children That Time Lost and the crime series The Midnight Trilogy.
Find out more about how Marvin set out on such epic projects by visiting the The Corin Chronicles and the Children Who Time Lost pages. For information on The Midnight Trilogy, please visit www.midnighttrilogy.com. Read Marvin's blog for news, reviews, and thoughts on football (that's soccer to you Yanks).
And be sure to sign up for Marvin's newsletter in the left sidebar to get news and updates about future Marvin Amazon releases.